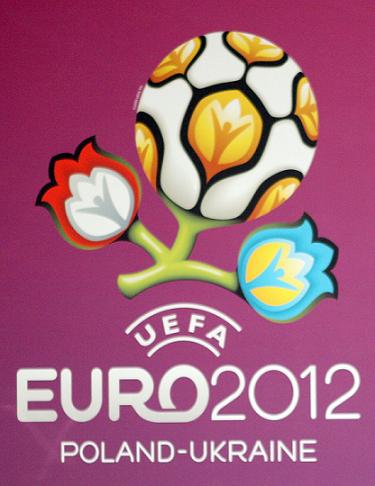 From June, 8th to July, 1st 2012 will be the 'heart beating' moment  for millions eyes to enjoy every thrilling 90 minutes (maybe with additional and extra times as it goes to quarter finals and then after). The ball are ready to kicks, slides, tackles, aero-acrobatics, and everything possible to win, possible to score.
This time, Poland and Ukraine are co-partners as the hosts of this spectacular schedule of the year. Spain will be the challenged as defending their winning title since 4 years ago, Dutch will bring more than revenge since 2 years ago (World Cup 2010, defeated by Spain in dramatically extra times' final), and to another 12 nations participants is nothing but proving skills and players' market.
No need for long sentences and bull s***, I will describe my opinion for this UEFA European Cup 2012. Just an opinion, no need to debates
Two co-partnering Host, Poland and Ukraine are not in the hot seats. They are too far to reach the title (except for any miracles). No bright stars there, no guarantees to survive in knock-out phase.
Spain was still the first choice in table. Good determination, brilliant skills, razor-sharp attacks, and beautiful pass'n'play. But, not to forget the old-mens line are the big problem for them.



Netherland, boiling heat revenge is the perfect reason to make them in the option for the title. Great individuals' skill, passionate pressure and penetration are always exciting to watch. And for "The None Winning Champion" title might be a horrible curse they must erase.
Germany and England, in prove that there only from those nations provides two challengers in UEFA Champions Cup 2012 (Bayern Munchen and Chelsea, against Spain's Real Madrid and Barcelona). The panzer will dies to struggle any chances to get forward, and the Three Lions will kicks and rushes against any beauty (just) to watch.
Italy, France and Portugal are now the next options to choose. None glowing local league is the prime reason for un-interesting intends. Italy still has to do lot more developments after calciopoly case in 2006, they has no magic for now. France is still in a doubting performance after Zidane's glory moments, Ribery and Benzema are not enough! Portugal is the same as France, Cristiano Ronaldo alone is not enough!
And for the rest nations, they must be need Heavenly miracles to pass the knock out phase – just like Greece in 2004.
And from those reasons above, I bet for Germany. Why? They had done lot things for regenerating squads better than England, Italy and Dutch had done – far forward for Spain. Young Guns, Young Spirits, Young Muscles, and those are all brand new gears for the panzer.
The second choices, is still for the title holder – Spain. Golden era of Barcelona for at least this last 5 years are still shaking. And Real Madrid is still amazing behind the shadow of their derby. No Messi in Spain? No Ronaldo in Spain? Are they needed those two magicians to won the 2008's UEFA European Cup and 2010's FIFA World Cup?
Last but not least, I'm Italian soccer fans but not betting them – I'm Juventus fans , but praising many other clubs. So what does it means? Absolutely, no racism – fair play – and wise spectating. For my bad english, I beg for apologizes (might be the reason of soccer spirits :)).